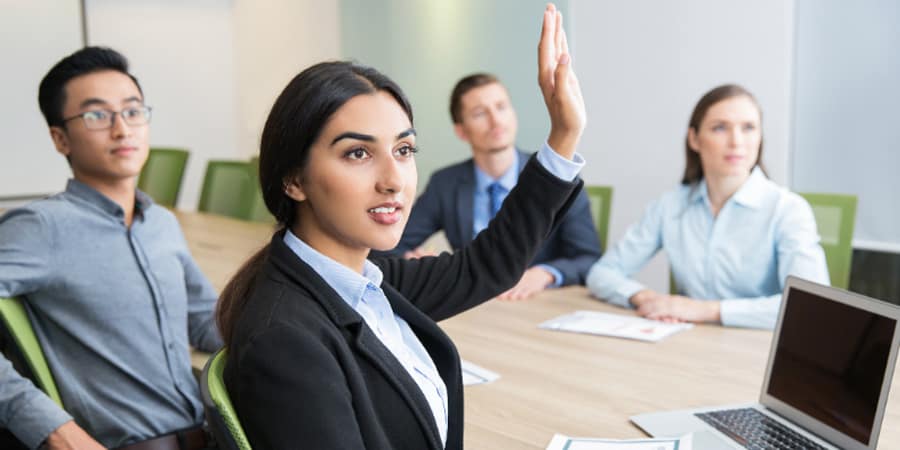 Expand Your Knowledge with Embry-Riddle Europe's Executive Education Services
In today's ever-changing environment, business professionals must consistently adapt to technology advancements and industry evolutions. Through Executive Education at Embry-Riddle Europe, we offer training tools to prepare you for the unknown variables of tomorrow. This continual learning gives business owners, managers and employees a distinct advantage in a changing and competitive industry.
Why Choose Embry-Riddle Executive Education?
Since 1925, Embry-Riddle has been educating business professionals around the world. Recognized as a global leader in aerospace and aviation, we embrace executive education as a vital component in an ever-changing climate. With a variety of programs, seminars and workshops, our courses are led by subject matter experts from across the globe, each bringing extensive experience and practical knowledge to these programs. Unlike degree programs, when you sign up for executive seminars, you can start learning right away — without having to wait through an application process.
Customized Organizational Training
In addition to our executive education seminars and workshops, Embry-Riddle Europe offers programs tailored to your company's exact needs. With your direction and budget in mind, we create a customized training experience for your business. With more than 2,500 instructors, we find the right match for your organization and present it to your employees in person or through live web conferencing.
---
In the unlikely occurrence that any of our Executive Education courses have to be cancelled or postponed, we cannot be held responsible for any costs incurred by the participants. The participation fee does include snacks, but does not include travel costs, hotel costs and meals.
There may be a University photographer present at our events and by attending you give us permission to use any general crowd photos you appear in on our website or for marketing purposes.
Embry-Riddle Europe
House of Logistics & Mobility, Bessie-Coleman-Str. 7 
Frankfurt, Germany 60549
To start the process of registering or if you need more information, simply email europe@erau.edu. We'll take care of the rest!